Bentonite Suppliers
Family-owned and -operated, H & H Clay, Inc. (formerly H & H Environmental, Inc.) has been the premier bentonite supplier for residential, commercial and industrial customers for over 20 years. Our product is ideal for water containment applications of all types, including seal bonds, slurry walls, and asphalt emulsions. Contact us today for pricing and information. We have been a distributor of sodium bentonite for residential, commercial and industrial customers for over 20 years. Our sodium bentonite is primarily mined in Utah and Wyoming. Our bentonite sales are available nationwide, as well as to Canada and Mexico, and we are now exporting to China and India! We're proud to be a member of our local Chamber of Commerce. Our business has been family-owned and –operated since 1993.
NATIONWIDE BENTONITE SUPPLIER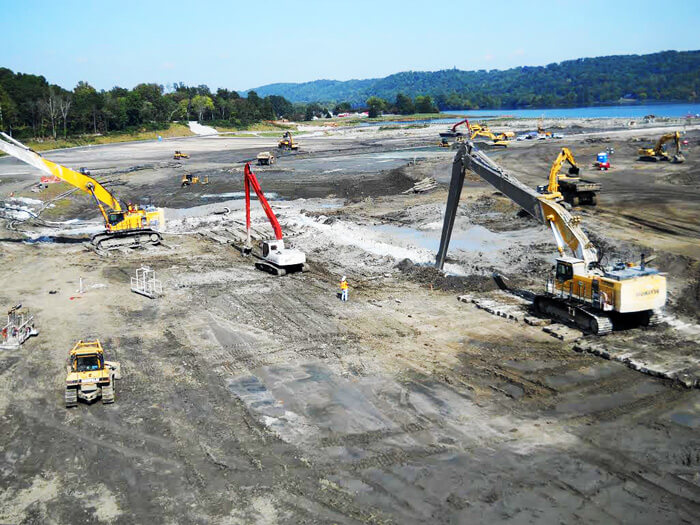 When you're looking for bentonite distributor you want a company that can provide you with a quality product and industry expertise, there's no reason to look any further than H & H Clay, Inc. Our expertise in sodium bentonite unparalleled, no matter what industry you're in or what
kind of application you're dealing with. From oilfield operations to wastewater projects and beyond, we understand our product and the many benefits it brings to industries like yours. When you choose us above other bentonite suppliers you're getting more than just a product—you're getting a complete service offering that includes products, information, insight, guidelines and more.
Our scope of products includes industry-leading, revolutionary sodium bentonite offerings—each tailored to fit the needs of the industry where it will be used. From livestock salt block and bags to water softener salt, road de-icing salt to bulk salt for oil and gas use, each variation is cultivated to achieve ideal results. Moreover, our experts can explain exactly how our products are designed to work, what advantages they leverage and how you can put them to work for you. And, with available samples, budget estimates, and freight delivery, we make it easy to get the products you need in any capacity you may require them. Take a look at a few more reasons we're the North and South American leader for sodium bentonite products and services:
We have been in the sales of sodium bentonite for residential, commercial and industrial customers for over 20 years.
Your primary source for sodium bentonite in Colorado, servicing the United States
since 1993
Contact us for Pricing
For pricing and delivery information on sodium bentonite for your residential, commercial or industrial application, please contact us today. We're ready to speak with you about your needs!