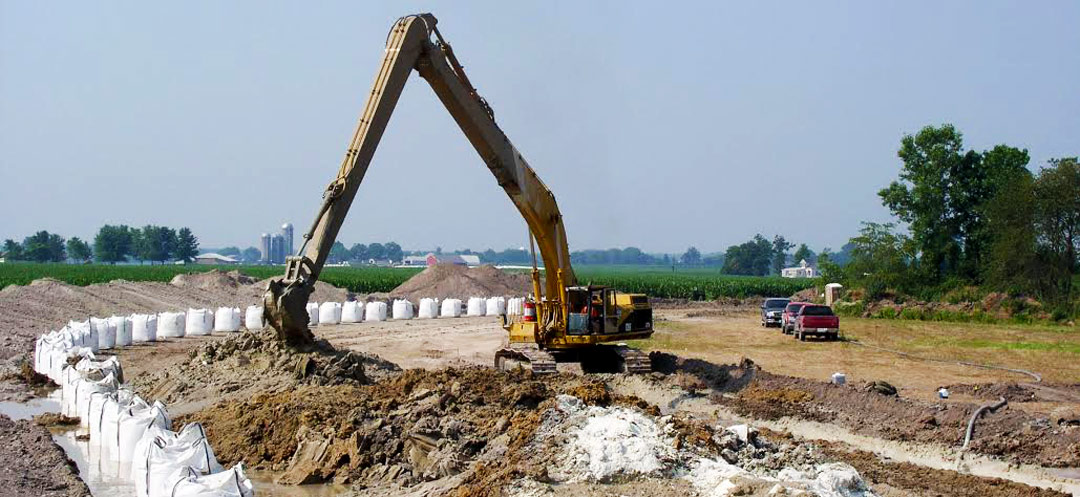 Bentonite for any Application
Bentonite clay is a premier compound for water retention and soil stabilizing applications, serving a wide range of purposes throughout numerous industries. H & H Clay, Inc. is pleased to provide bentonite distributor services in Fruita, CO to ensure the needs of private customers, commercial businesses, contractors and industrial entities are met accordingly.
Our bentonite products come in a broad scope of different compositions. Our bentonite is specifically designed to serve any unique purpose. The breadth of products we have to offer dwarfs other bentonite distributors and ensures we're able to meet the unique demands of our customers across any industry. Some of the applications we supply bentonite for include:
Wastewater treatment operations
Used as a pond seal for wastewater lagoons, bentonite clay leverages high swelling properties that are ideal for creating contaminant membranes. Bentonite offers low permeability, quick mixing and application, and superior hard water performance.
Irrigation and water storage
Resilience in the face of hard water and a low permeability rating make bentonite perfect for irrigation and water storage applications. For both agricultural and potable water operations, bentonite is a clear choice.
Slurry trenching
High swell and low permeability, coupled with quick mixing, make bentonite a natural complement to slurry trenching applications.
Oilfield drilling operations
Bentonite is an ideal component of oilfield operations thanks to its numerous advantages. It removes cuttings and stabilizes boreholes, while also cooling and lubricating drill bits in the process. It's an American Petroleum Institute (API) approved substance.
Asphalt emulsion
Mix bentonite easily with makeup water, with only a small additional rate to achieve the desired viscosity. Superior hard water performance creates a well-rounded emulsifier that's ideal for asphalt applications.
Livestock feed binder
An anti-caking agent, bentonite offers stability and binding properties for livestock feed.

In addition to the above specific applications, bentonite can be leveraged for numerous other benefits in an abundance of industries. We invite you to consult with our professionals today for more information about the many uses for bentonite, then browse our stock, which includes Swellclay-200, Pondseal clay, and API section 9 clay.
For more information or to inquire about the specifics of our many bentonite products, please contact us and give us a call today at 970-250-4311. And be sure to check out our safety sheets for more information.