Among the most versatile and essential weighing materials for the oilfield industry is American Petroleum Institute (API) section 9 sodium bentonite clay. A viscosifier and filtration control agent for water-based mud systems, this material brings stability to oil and gas natural resource drilling operations. It's also used in drilling muds to extract drill cuttings. As your reliable API section 9 sodium bentonite clay supplier in Fruita, CO, H & H Clay, Inc. is ready to provide your drilling operation with the critical supplies you need to drill with enhanced stability and control. It's optimal for all types of drilling, including oil well drilling, mineral exploration drilling, water well drilling, seismic drilling, caisson drilling, horizontal drilling and more.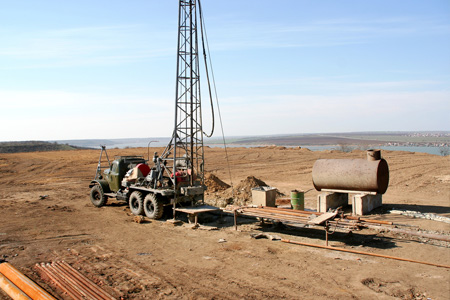 The Benefits of Sodium Bentonite Clay
Utilizing API section 9 sodium bentonite clay is a smart way to optimize the core functionality of your freshwater drilling systems. We provide only a premium-grade product that's guaranteed to reduce downhole drilling friction and improve cooling during drilling operations.
As part of essential drilling and mining operations, API section 9 sodium bentonite clay also provides a broad range of additional benefits, including:
It promotes borehole stability;
It forms a thin filter cake with low permeability;
It's an effective filtering agent;
It lifts and removes drill cuttings;
It improves the hole cleaning capacities of drilling fluids;
It can be added directly to freshwater or water-based drilling fluids.
Your API Section 9 Sodium Bentonite Clay Source
H & H Clay, Inc. has been a trusted API section 9 sodium bentonite clay supplier for Fruita, CO since 1993. Our experienced team has the insight and understanding to help you get the product you need for your natural resource mining operation.
Call us today at 970-250-4311 to learn more about our natural sodium bentonite products or to inquire about bulk pricing and rates. And check our data safety sheets for important information!