Finely-graded sodium bentonite powder is a versatile aggregate, used as a binder in a broad range of applications, from consumer goods manufacturing to construction and beyond. If you're looking for a Swellclay-200 sodium bentonite clay supplier capable of providing you with a superior product, contact H & H Clay, Inc. today.
We serve the needs of clients across all industries seeking a binder solution that's safe, effective and versatile.
Consumer Goods
A refined version of sodium bentonite clay, Swellclay-200 sodium bentonite powder is a common base ingredient and binder material used in a broad scope of consumer goods, including:
Body powders
Cosmetics
Creams
Deodorant sticks
Depilatories
Facial cleansers
Hair care
Lotions
Make-up
Shaving creams
---
Construction Materials
For construction materials that require a binder to retain water, sodium bentonite clay is a commonly used additive.
We supply construction companies, contractors and developers with sodium bentonite powder to meet the needs of their specific projects, including the construction of water containment installations such as culverts, ditches, canals and more. The fine grade of this binder makes it a perfect aggregate to most mixtures.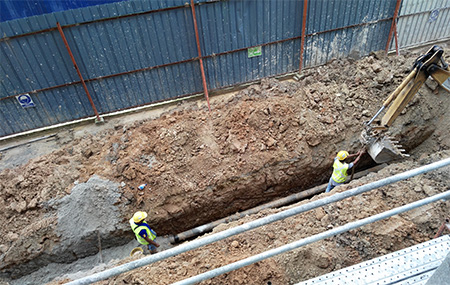 ---
Agricultural Feed
One of the largest uses for Swellclay-200 sodium bentonite powder is as an animal feed binder and supplement. When mixed in with other vital minerals, this product enhances absorption of critical nutrients in livestock and poultry.
It's been scientifically linked to everything from weight gain and egg production in poultry to milk yield in cattle. When used in fattening yards, it's also proven to lower the risk of livestock acidosis.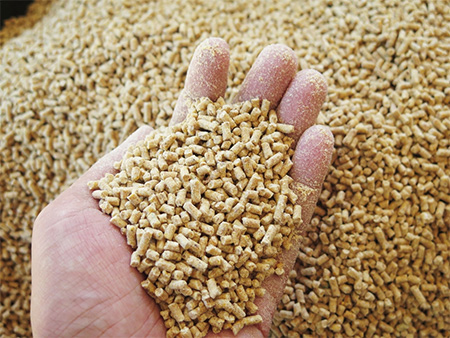 ---
Your Swellclay-200 Sodium Bentonite Clay Source
If you're a construction contractor or manufacturer who requires a bulk binder aggregate, make H & H Clay, Inc. your Swellclay-200 sodium bentonite powder supplier.
Contact us today at 970-250-4311 for more information about the high-caliber bentonite products we sell or to inquire about rates, volumes, and safety sheets.